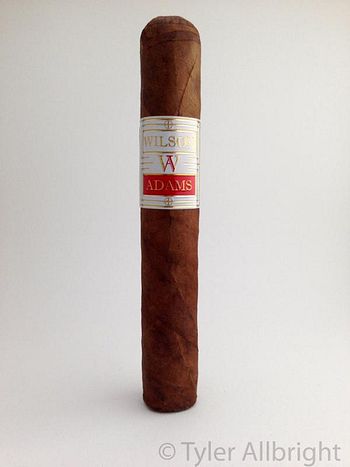 Origin: Nicaragua
Wrapper: Ecuadorian Habano
Binder: Nicaraguan
Filler: Predominantly Nicaraguan
Price: $5-$6
Rating: 9.3/10
Cigars Smoked: 1
Cold draw reveals a sweet tobacco with a faint hint of cocoa.  The draw offers great resistance without being too open or restricted.
As I light the cigar I am immediately hit with the sweet tobacco and cocoa flavors.  A white pepper lends its hand in the background to round things out.  The burn goes slightly wonky here and there during this third; however, it is nothing I would deem a problem as it is probably due to the gusting wind.
Into the second third the sweetness dies down and cedar joins the mix.  The cocoa hangs on as a coffee and rich tobacco flavor also develops.  This cigar is definitely within my preferred flavor wheel house.
As the final third begins the cigars starts to get harsh as the sweetness dissipates.  The profile turns overly spicy and I let it go out. 
Overall, this was a very enjoyable cigar.  I loved the medium body and flavor I experienced.  I would smoke this cigar again in a heartbeat and would not hesitate to do a box split.  This cigar rates a 9.3/10.