Review: Cuba Aliados Prototype: Capa Clara Robusto (5 x 50)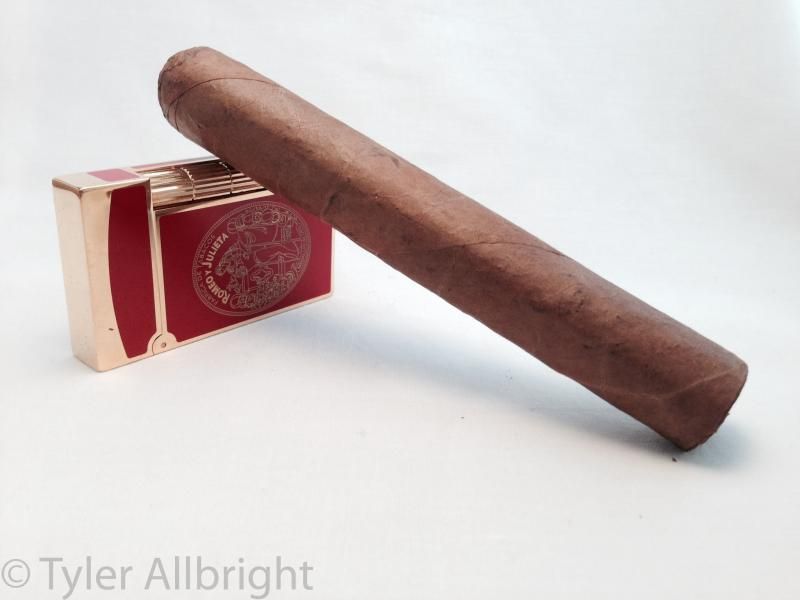 Rating: 3/10
Cigars Smoked: 1
I received this cigar in a contest on Cigar Chat.  It has been in my humidor for over a year.  Pre-light draw reveals great resistance.  However, I do not pick up on much else though. 
The first third begins with a mouth full of spice coupled with a hint of wood essence.  The spice is almost overwhelming as it leaves my lips slightly numb.  The flavors do not change much throughout this third.  The ash is holding very well at just over an inch. 
The spicy wood profile continues into the second third.  There is not much else to say as I do not pick up on anything else.  I am not particularly enjoying this cigar as it is the complete opposite of my normal flavor preference. 
Leading into the final third, I start to experience a metallic after taste.  The flavors have gone bland and the cigar is becoming harsh.  I let the cigar go out half way into this third. 
Overall, this cigar is definitely not in my wheelhouse.  However, everyone has their preferred flavors when smoking a cigar, so some may find this one attractive.  This cigar rates a 3 out of 10.