This review comes from my old site, Cigar Aggregate.  Over time I will be moving all of the reviews to here.  I will also be editing the ones already posted that linked to my old site to now include the full review.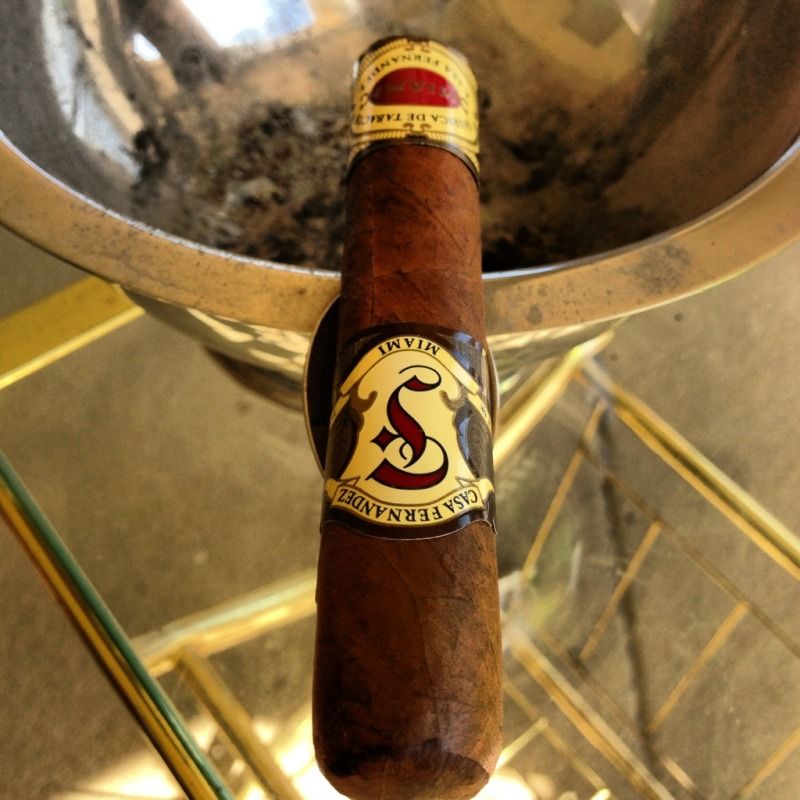 Wrapper: Nicaraguan
Binder: Nicaraguan
Filler: Nicaraguan 
The cigar has an even color with minor nicks around the wrapper. Pre-light draw gives hints of cedar.

The first third starts off with an oak and cedar woodiness and develops into a smooth toasted leather. There is a slight marshmallow essence mixed with a peppery spice on the retrohale.  

Into the second third the oak continues with the notes of toasted leather.  I can tell this is a great cigar.  It reminds me of when I was a child.  I would walk by the cigar shop with my father, and I could smell the premium cigars they were smoking.  It is that same quality tobacco fragrance.  In this third I had to touch up the burn a few times but nothing outrageous. A barnyard flavor and aroma develops.  However, it complements the other flavors nicely.  This is quite an enjoyable cigar.
In the final third the flavors start to get a little harsh as the woody-barnyard flavors continue.  I let it go out shortly into this third as the harshness starts to dominate. 

Overall, this was a very pleasant cigar.  However, it left me wanting just a little more.  I give it an 8.5/10.