Backstory:
Somehow i won Cigar Chat prizes 3 out of 5 weeks recently, Rob sent out his and Logan was out gallivanting around the Caribbean Islands but was able to send out 1 of them and thought he had sent out the 2nd, but if he did it never got to me.  We went back and forth for a week or so where he thought he sent it a second time, but he hadn't.  So i told him not to worry about it since I had won so often and he said naw, but if you don't want the prize how about doing a contest for your winnings.
Well that sounded like a GREAT idea.  I have won so often that i have begun to feel a little bad......There are plenty of guys who are around here often and rarely if ever have won.  So here is a bonus chance to weasel some of my winnings.  (btw, i just feel a little bad, not a lot bad and after this contest i don't feel bad at all anymore) 
So the prize will be whatever Logan sends you (i assume a pack of Arandoza cigars since that was what i was missing).  He will chime in with what it actually is.
Here is the contest and a little backstory:  
This past weekend i went with my 2 friends who i have known since i was 6 years old and our fathers down to Lake of the Ozarks to drink, fish, drink, play golf, drink and celebrate a a bachelor party.  We left St. Louis at 9am on Thursday and got back to St. Louis at 12:30 on Sunday.  I generally supply cigars for the weekend and I brought down 60 cigars and each of my friends brought down 10 extra cigars for the weekend.  
The question is how many did we smoke while on the trip?
Rules of the contest: 1 guess per day member.  Mods are eligible to enter.  It is up to Logan if he will ship to our BOTLs north of the border.  Contest will close May 16th.  If no one hits it on the head, the winner will be closest without going over (price is right rules in effect here) 
P.S. - Here is the most awesome fish i caught all weekend......nothing can compare to him.  We named him Fredrick.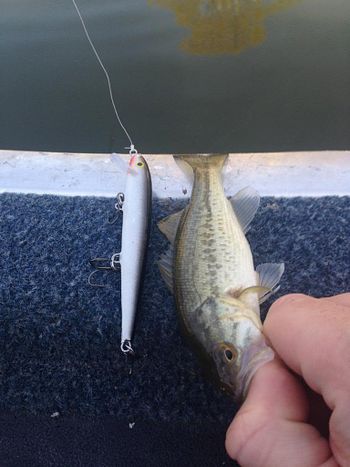 and a picture of the bar we hung out at: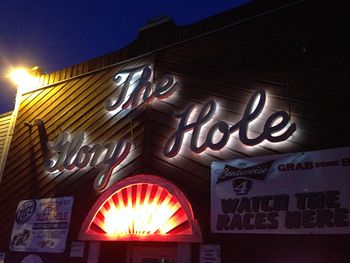 P.P.S.  Get your heads out of the gutter we played shuffleboard and drank $2 Busch Light longneck's at that bar.